Name:
Temujin Ankhabayar.
Representative of:
The Region of Siberia.
Gender:
Male.
Age:
45. He has been around even slightly before the 13th century.
Relationship:
Married to Naranbaatar.
Brief personality:
Temujin is a very respectful man who is, surprisingly enough, extremely polite and gentle. He will treat anyone with respect, and will not cease to do so unless this person does not give it  back. He is highly overprotective, a proud warrior that doesn't only use muscle, but also brain. To those close to him, he is usually seen as a strong, father figure that is as smothering as a mother. He will coddle those he holds dear
and will most likely even wrestle bears for them.
He is highly responsible and organised, he isn't only a seasoned fighter but also a very cultured man.
His mannerisms and way of being tends to be rather good in catalysing
Naranbataar's
personality, as the other will sometimes get more cocky or mischievous. Temujin has this sense of duty when it comes to keeping Naranbaatar in check, and give him a challenge or two to keep him distracted from wrecking certain havoc from time to time.
Brief physical description:
Living in the Siberian tundra and taking care of his children (he has 11 surrogate children that represent the native tribes of Siberia), his skin is rather tanned and he does not have extremely youthful appearance of other representations, being a bit more rough around the edges. But he's still not too old. He has never cut his jet black hair, and keeps it completely loose. It looks soft and silky as a result of centuries of good care. He also has facial hair (goatee & moustache) that he tends to trim frequently so it won't grow too long. He also has very subtle, nice cheekbones and central Asian facial features.
Temujin is rather tall man and is at the moment trying to make an effort in wearing more normal clothes, but usually tends to wear his normal, traditional robes. He has very strong legs and a pretty exceptional musculature, result of years of fighting, sparring, travelling, survival and horse-ridding. Upon being in Siberia, he has a traditional hunting outfit and his usual weapons with him (bow & arrow, dagger).
Traditional Hunting Outfit:
IRL FC: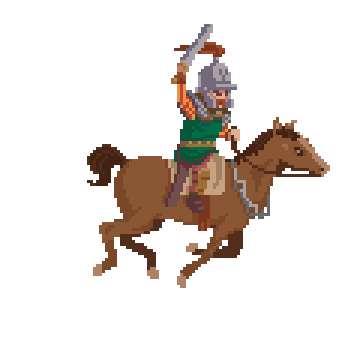 Brief history:
The early history of Siberia is greatly influenced by the sophisticated nomadic civilisations of the Scythians (Pazyryk) on the west of the Ural Mountains and Xiongnu (Noin-Ula) on the east of the Urals, both flourishing before the Christian era. The steppes of Siberia were occupied by a succession of nomadic peoples, including the Khitan people, various Turkic peoples, and the Mongol Empire. In the late Middle Ages, Tibetan Buddhism spread into the areas south of Lake Baikal.
In the 16th and 17th centuries, Russians from the west entered the region, developing some settlements and mineral extraction by the 18th century. This arrival of newcomers was contemporaneous and in many regards analogous to the European colonisation of the Americas. During the Russian Empire, Siberia was chiefly developed as an agricultural province. The government also used it as a place of exile, sending Avvakum, Dostoevsky, and the Decemberists, among others, to work camps in the region. During the 19th century, the Trans-Siberian Railway was constructed, supporting industrialisation. This was also aided by the discovery and exploitation of vast reserves of Siberian mineral resources.
Religious affiliation:
N/A.
Any special powers or abilities:
Temujin is an extremely experienced and skilled fighter, apart from an extraordinary horse handler and rider. He is very proficient in his survival skills and is a great children care-taker.