Application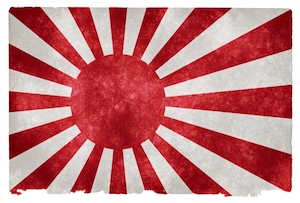 Name:
Honda Hanako, 本田花子
(reversed in Western order)
Representative of:
Second Player of Japan (日本国).
Gender:
Female.
Age:
Human:
Unknown. Judging by appearance, a young woman.
Historically:
Approximately 2,670.
Brief personality:
Unlike her first player counterpart Sakura, Hanako exhibits a visible hostility towards strangers and things that are foreign or unknown to her. She is not frightened of change or new things, rather, she holds a skeptical, scathing attitude. Extremely arrogant, Hanako deigns to associate with the common "riff-raff" and prefers to remain silent, engage in as little social contact as possible and show little to no emotion. Her usual expression, with which she regards the whole world, is one of cold, apathetic disdain. Of course, she is not actually completely disinterested in what goes on in the outside world. She is, in fact, very interested and regards other countries as "curiosities", but only because she wishes to know her possible enemies' weaknesses. As a result, she barely gets along with anyone.
Similar to Kuro, honour is what matters most to her, a code by which she operates, if you will (although she shows little to no repentance for her war crimes- she also retains Kuro's "sorry-not-sorry" or "it's your problem so deal with it" sort of attitude). Hanako may be perfectly polite, graceful, and soft-spoken, every bit the "ideal woman" in old-fashioned Japanese society, but it's only really a matter of "saving face". Because of this she's prideful, competitive and would probably rather die than apologise for her mistakes or crimes. Occasionally she tends to take the "honour" thing a bit too seriously and can be quite dramatic- fun to have around at parties when she's drunk.
Spoiler:
Very few people know this, but Hanako can be very perverted, not unlike Kuro. Like him, the only times she can be seen smiling is when she's thinking dirty thoughts or seeing her enemies suffering. However, she'd never be caught being openly lewd as she believes this sort of behaviour would be unseemly.
Brief physical description:
Although incredibly short at the height of 5'3, Hanako should by no means be underestimated. She's very physically fit and though she doesn't possess incredible strength, her stamina and agility are quite impressive (both the result of rigorous training), not to mention she could easily snap your fingers with her bare hands or slice you into ribbons with either a katana or naginata just as easily. Her skin is quite light, and she has slightly reddish-amber eyes and jet black hair that falls to her collarbones, slightly longer than Sakura's. It's usually seen to be accessorised with a red chrysanthemum and gold pins. Hanako normally wears her military uniform on an everyday basis, which consists of a black Japanese navy jacket with gold embellishments over a plain white or cream-coloured blouse, a pleated white skirt that may be above knee-length or shin-length depending on the weather, knee-high laced beige boots and black thigh-high stockings. When practicing with her sword or naginata she'll also don a leather hand guard on her right hand, and most often (even on ordinary occasions) there'll be a sword of some kind sheathed at her belt. Not always her formal katana, though. She has a large collection of swords, the majority being tantou, wakizashi, and chuu-wakizashi with a few uchigatana and tachi thrown in, due to her petite build.
Pics:
Brief history:
Spoiler:
Religious affiliation:
Claims to be a strict believer of Shinto buddhism, but... she's more superstitious than religious and should not be considered pious in any way.
Any special powers or abilities:
Hanako has an extremely good memory and can fully, accurately remember events that happened over several centuries ago in precise detail. She also claims she can summon ghosts and/or demons (...?) but no one has seen her do this.
Hanako's colour in the chatbox is #990033