❀ Application ❀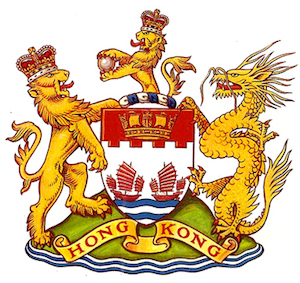 Name:
Her actual name in Chinese:
李凱妍
(Mandarin Chinese pronunciation Li Kai-yan; Cantonese pronunciation- Lei Hoi-yin).
Meaning:
The name England gave her:
Katherine (Kat)
The name Japan gave her:
Honda Katsura (本田桂花)
Meaning:
Representative of:
Kowloon, Hong Kong.
Gender:
Female.
Age:
Human age: 21
As a representation: Roughly 100
Brief personality:
To most, Kat is usually seen as a demure yet snarky, coy, extremely stubborn and determined young woman. She may occasionally feel embarrassed or nervous about speaking her mind, but when sufficiently motivated or if her basic human rights are being violated, she won't hesitate to let everyone know- and do it
very
loudly (as seen in the Hong Kong yellow umbrella riots that took place in Central and Mong Kok (Kowloon), mainly led by students). Her peers have described her as "bright, but incredibly sloppy" which in truth... wouldn't have been too far off. She's the sort of girl that would have preferred having fun in school over studying, and as a result frequently slacked off- but once she became more mature and actually started giving a damn about her education, she was able to pass all her classes with ease. She's also very affectionate towards her friends and family, but can be very insecure and somewhat jealous or overly on-edge (especially when it comes to her romantic partner) and doesn't trust others very easily, although she's fairly good at pretending everything is fine even when (to her) it's not.
Her peers have described as being 'bipolar'. One minute she's laughing at a bad joke, the next she's crying her eyes out, and then she might be viciously stabbing an orange with a knife out of rage (she's actually done that before).
Trivia:
Brief physical description:
Overall, Kat has the average appearance of a person with Chinese-Japanese mixed heritage. Her skin is quite fair, and she has almond-shaped brown eyes with folded 'double' eyelids (she's secretly rather proud of it and the fact that her eyes don't squint) and wavy black-brown hair that originally fell to her waist, but she cut it into a bob style like her mother a while ago and as of now grew it out to back-length. It's usually left loose and without any ornaments (except for some clips and a scrunchy when she ties it). She's got a small build by international standards, being only roughly five foot four (actually a tiny bit above average for women in Hong Kong), and is rather slim and flat-chested.
Despite no longer being a colony of Japan, Kat is fond of Japanese and Korean fashion.
Pics:
Brief history:
History of Kowloon, HK:
Religious affiliation:
Mostly agnostic, but she does believe in some local superstitions. She also claims she can see ghosts, but this is unconfirmed.
Any special powers or abilities:
Aside from being multilingual (she's fluent in English, Cantonese, Mandarin Chinese and Japanese), none.
Theme song:
No Title (REOL)
Kanji/Romaji/English Lyrics: