Application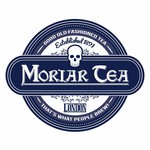 Name:
Professor Jim Moriarty.
Representative of:
Stonyhurst College, England.
Motto:
Quant Je Puis
| All that I can.
Gender:
Male.
Age (human and historical) :
*"Sir, if I didn't know how your building looks like, I would bet you were born at the XIXth century, at most !", a young student of Jim's says* *Jim chuckles*
I know it's hard to believe, because I look so young and fresh, but truly, I was born in 1593.
*"Sir, I'd give you 40", another says.* *Jim glares at him*
I look
39
. No Faa di Bruno formula exercices for you today.
Brief personality:
So !
*Claps his hands once*
Who wants to have the honour of describing me ? I've got to warn you, it's tricky.
*Everybody stays silent*
Oh ? No one ? Am I frightening you ? Good Lord, well then, I'll do it myself.
First of all, I am sooooooooooooo changeable. It is a weakness with me but to be fair to myself, it is my only weakness~
I am of an great intelligence and I'm
very
resentful, which tends to
*chuckles*
make some damages, if you follow me ? I've always been a bit of an outcast, you see.
*Starts to pace through the classroom, turning an apple in his hand*
Which led some... little brats to make fun of me. Well, they didn't laugh that much when they died, did they ?
*The students frown and look at each other in fear*
I always think several times ahead, which is the reason why the governement still hasn't catched me. Things might... change, though... This Sherlock. He's not bad.
Brief physical description:
I have very short black hair, which I now have to dye but just a tiny tiny little bit. My eyes are brown... I am rather short.... Can we get on with it, this is quite boring, I'm sexy and you all now it. I wear suits of the highest quality of course, the light grey one and the Westwood marine blue one are my favorites. After all, I wore them on some very special occasions~
Brief history:
I was born in France, in Saint-Omer, in 1593, and was directly destined to be a school, one for English Catholics who couldn't study in the "respect of their faith"
*Jim rolls his eyes*
while staying in England. Having no parents - thanks God, that prevented me from committing a parricide - I lived and studied there during all my childhood and teenagehood. Although in 1762 we had to change building and go to Bruges, in the Netherlands, before eventually going to Liège, then England, where I finally saw
where
I came from. But really France, England, they're all the same to me... so boring...
Stonyhurst College became, at the 19th century, a cultural centre particularly renouned for its scientifical activites (especially in meteorology and astronomy). My building, Stonyhurst Hall, became bigger and bigger through the centuries and a new library was founded, the Arundell one.
But enough of that booooring nonsense, let's get into the real things : At the middle of the 19th century, a boy named Arthur met me and my twin brother (who represents the Stonyhurst Building, not the school, and from before it was even a school). I don't know why he made us Irish, but he sure was inspired enough by us to take us as models for his novels, and soon, here we were... in the
Sherlock Holmes
series~
A recent scandal happened too : my students got arrested for dealing and taking weed.
*Snorts*
Dear gods, are they all trying to immitate Sherlock or something ?
*To his students*
Eh ? Are you ?
*One shrugs "Holmes is cool."*
Pff ! Sociopaths, they're so predictable, naaaah, psychopaths are the real thing now.
*Jim puts a finger under a silent student's chin to raise it*
Ain't Dady right, Sebastian~ ?
*The blonde student smirks. "You are, Sir."*Religious affiliation:
Catholic. Let's say.
Any special powers or abilities:
Oh please don't ask me to enumerate them, that would be
looooooong
. I mean, eh, I'm so clever.
Alright, students, the class is over for today. I hope you'll understand, I revealed a bit too much of myself today and I can't have that. Your dormitory will be blown up tonight and you have no chances of escape. Sleep well !