Application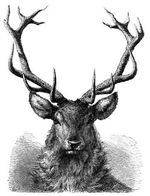 Name:
Jäger Grosvenor
Representative of:
Hunting
Gender:
*Snickers*
Have you already seen a woman hunting ? No, we hunt the beast, they cook it.
Age (human and historical) :
I was born at the beginning of life itself. For with life came the need to survive, the need to feed, the need to hunt. In human age, I'm 34. People say I look younger. It must be because activity, action, keeps one young.
Brief personality:
There are two sides of me. There's the part of me that enjoys the company of my friends and our old routine of hunting above anything else : walking up the hill or to the forest at dawn, most of the time in the cold, hunting, the smell of dogs fillings the air, and oh the good, big banquet at noon that puts a warm feeling in my chest and reddens my cheeks and nose with thrill, joy and alcohol. Maybe that side is the most noble one, it is about traditions and feast. It's about society.
But a part of me loves a solitary hunt. I always feel close to nature, even when I hunt in group, but when I'm alone that feeling is doubled, tripled perhaps. During those moments, I can only think of life, and of death. The pure, old need of survival runs in my veins, all I know is that if I don't want to be the prey, I have to become the hunter. The thrill of the chase is something I understand completely during these moments ; but the fact is that some dangerous times I don't think of it as survival either, I stop feeling as if Death was chasing me, and I start feeling as if I was chasing It.
When I'm like that
run fast
.
Brief physical description:
People find me handsome. I'll just say they're in their right. I've got blue eyes, a bit greyish. My hair is half cut short, half left long. I am short, but that only makes me better at hiding. I wear hunting boots everyday, trousers of high resistance (generally of dark shades), and either t-shirts with long sleeves, either large shirts (XIXth century's cut). I have several and very different fur coats.
Brief history:
Hunting is an art. It is made of techniques, skills, know-hows ; it is an art in the proper first greek sense, a mix of technical capacities and knowledge. But the fact is that once you've learnt everything you had to know about those techniques, it becomes instinctive. And on the hunting ground, you forget the subtilities of human thinking, the complicated games that politicians like to play, and you become sheer
instincts
. It is the reason why hunting helped noble men to chase away fatigue and anxiety ; on the hunting ground, everything is simple, and is resumed in those two words :
Define yourself.
Are you the prey, or are you the hunter ?
You want a History of hunting ? But this notion has existed for ever. My History is more of an history of traditions, and of how I developped my skills. How the rules changed too, as governements gave us specific lands (some forests or castles were destined only to cynegetic arts, like Sherwood or Fontainebleau), but also little by little they gave us rules, obigations, or they prevented us from killing some protected animals. Mah, that can be understood.
But I'm not a fan of this ban.
The oldest kind of hunting may be persistence hunting, where you just keep chasing an animal until it is too tired to run anymore, and then you come close and stab it with a sharpened stick.
When people went hunting for food they didn't worry about being sporting, they just caught as many animals as they could in the easiest way. One way to catch birds, for instance, was to put sticky lime on the branches of a bush, and then put seeds and things birds like to eat on the branches. When birds landed there they would get stuck, and then people came and threw nets over them and caught them. People usually caught rabbits, squirrels, and other small animals in traps and snares, or in nets.
Sport hunting, after the Early Bronze Age when horses came to the Mediterranean, was mostly done on horseback, with bows and arrows or with spears and nets, and with dogs. You hunted deer, or boar (wild pigs). It is more of a noble traditional activity, along with riding. The horse, the dogs, the outclothing and trumpets of English Hunts come to mind easily, and for good reasons. I have participated in those for a long time.
I already explained the main reason for which we like to hunt, even though we don't need to anymore. But Gaston Phébus spoke about a reason that might, if not interest you, at least entertain you : to him, hunting was action and so opposed itself to idleness. Yet, idleness is the source of all sins (according to an old latin philosophical tradition), so hunting participates in the salvation of the soul, as it chases inactivity. I say why not ?
Now that hunting is not
needed
to feed our families, more and more people protest against it, ecologists mainly, or just people who don't like the idea of poor cute animals getting murdered by us. But I'd just say it's easier to close your eyes in front of thousands of animals killed in abattoirs and cry foul when you see the death of a hunted beast.
Religious affiliation:
None.
Any special powers or abilities:
*snorts and smirks*
Wanna see how far I can shoot from ? Here, just walk a good 150 meters away and
*looks around and picks an apple then throws it at you*
hold that above your head.
*waits until you did it, holds up the riffle. And shoots you* *walks over, picks the apple and eats it*